Request A Sick Note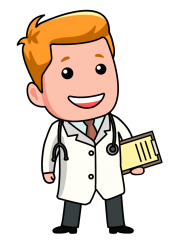 To get started, we will need to ask you a few questions...
How long have you been ill for?
As you have been ill for 7 days or less, you don't need to see a doctor. You can complete a Self Certification form yourself. However, some employers insist on a doctor's note regardless.
Do you want to self certify or will you require a doctor's note?
Is this your first sick note for this period of illness?
Download the self certification form here:
The Doctor's note is referred to as a Fit Note. Your GP is entitled to charge you for a Fit Note when the illness has been for 7 days or less.
Our fee for this service is £30. It is not always necessary to visit your Doctor in order to receive a Fit Note. Please complete the form below:
As you have already had sick note for this illness, you may not need to see your doctor to receive a subsequent sick note.
Please fill in the form below:
Since you have been ill for more than 7 days, you will need a consultation with the doctor.

Your sick note request has been submitted.
You will hear from us within 1 working day.